Item name:
BLDC E-Motor BM1109 48V 1200W/1800W brushless 3Nm/4.5Nm 3500/4500rpm

Brand:
Yalu Electrical Co., Ltd.

Model/type & pictures:
BM1109
| stock photos, | variations possible | plug may vary |
| --- | --- | --- |
Note: We also could offer additional models
Performance data:

power output

48V 1200W / 1800W

rated current

26A / 38A

unload current

5.6 A / 7.6 A

rated speed

3500 U/min / 4500U/min +/- 5 %

unload speed (max.)

4200 U/min / 5200U/min +/- 5 %

torque

3,0Nm / 4,5Nm +/- 5 %

shaft

length 29mm, diameter 10mm, milled groove both-sided 8.5mm; fixation nut winding M8

transmission

chain sprocket 8.25mm 9teeth 25H T8F, exchangeable

efficiency

~80 %

weight

4.5 KG
External dimensions:

housing length

124 mm / 135 mm (without shaft)

housing diameter

107 mm

total height (with plate)

110 mm
plate dimensions:

length

120 mm

width

73 mm

lengthwised hole distance

102 mm

lengthwised hole distance

56 mm
Further attributes:
-brushless(BLDC) motor with hall sensors
-3-phase
-ball bearing
-both sides turning
-cooling: passive
-CE & CCC certified
-Ingress Protection Rating IP–Code IP33
-legal warranty: 24 month
Performance curves BM1109 1,2KW 48V: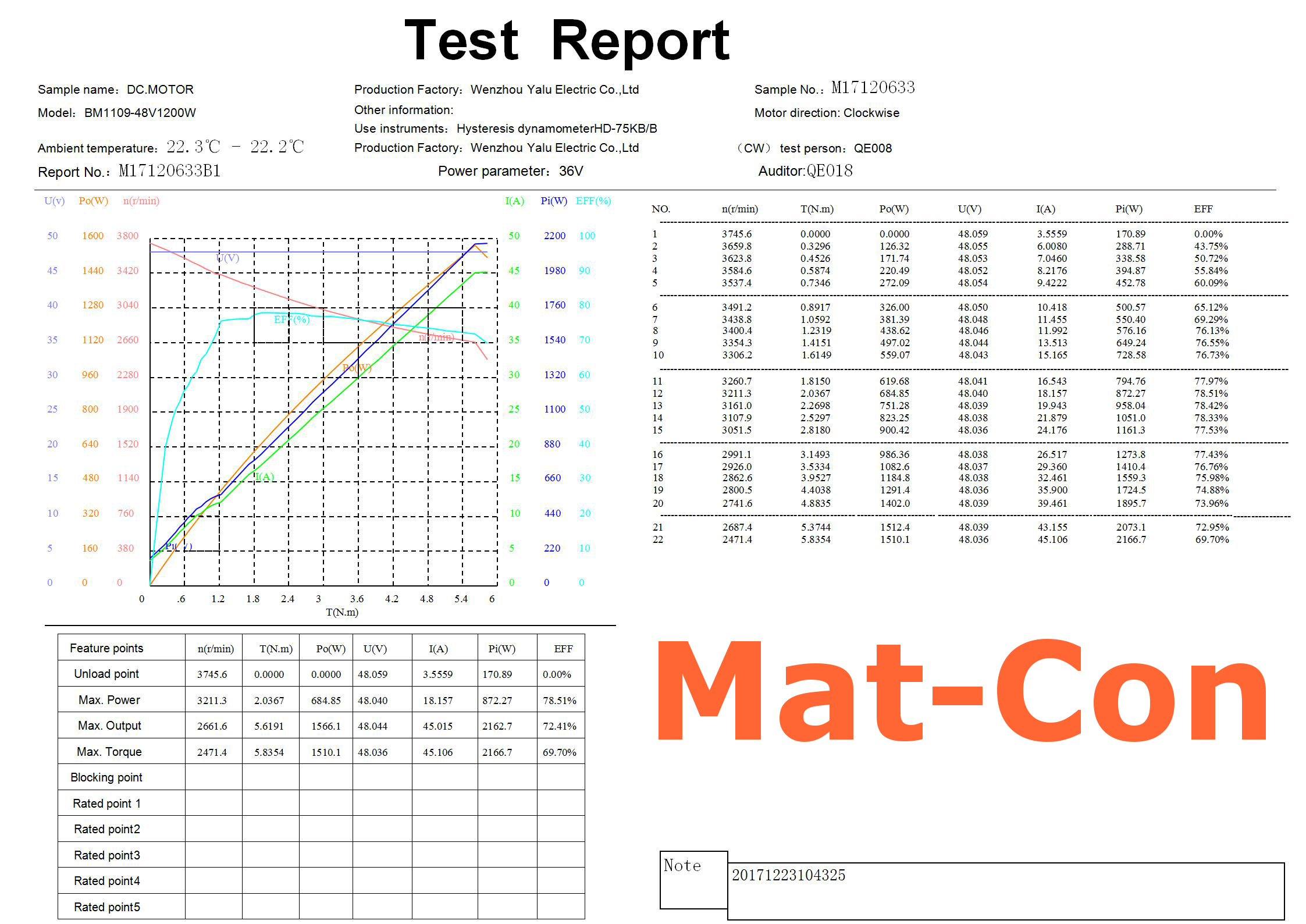 Click to enlarge.
Performance data BM1109 1,5KW 48V: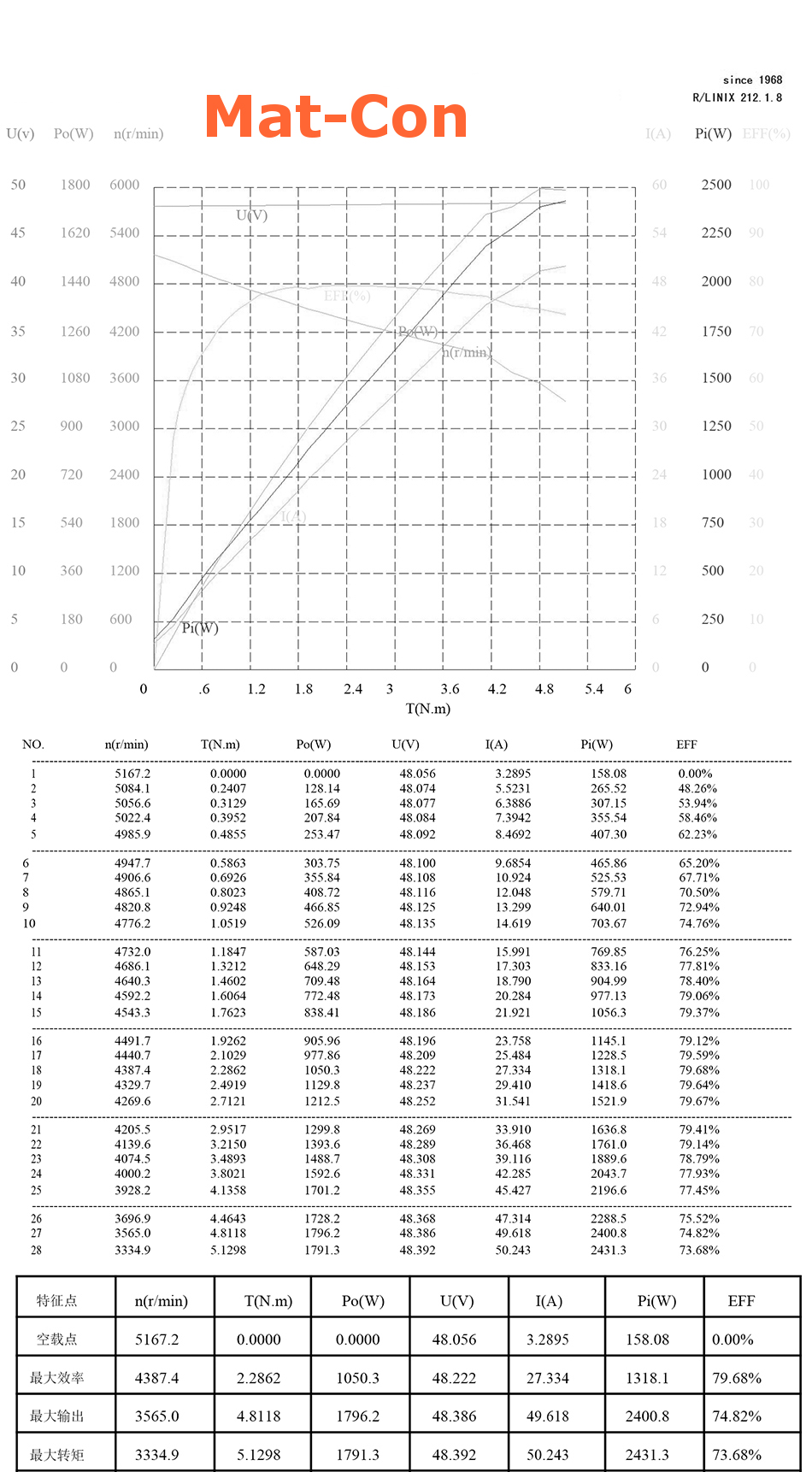 Click to enlarge.
Note: No testing report for model 1800W 48V.
Technical drawing & dimensions: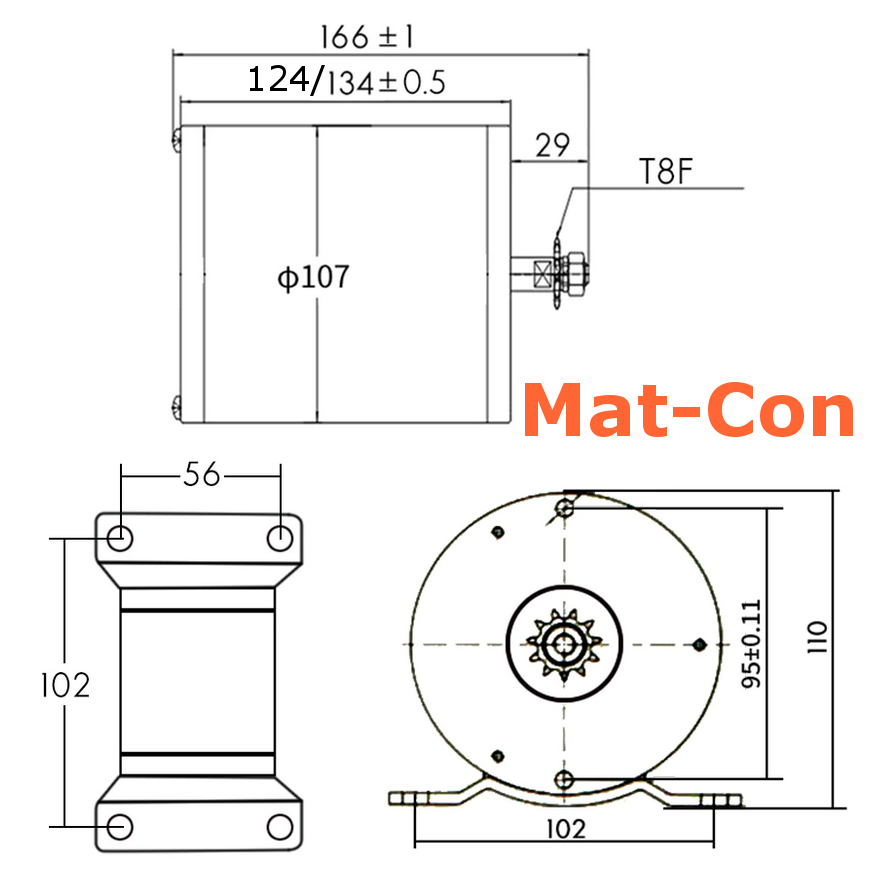 Areas of applications:
This low-wear brushless direct current electric motor is suitable e. g. for electric scooter, (SMFC) scooter, e-scooter, fun-scooter, trottinette, pocket bike, pocketbike, tricycle, quad bike, electric quad bike, kids quad bike, longboard, electric board, e-board, electric bike, e-bike, recumbent bike, soap-box, rickshaw, trishaw, Velotaxi, tensile device, tensile device for wheelchairs, electric wheelchair, railway, garden railway, garden railway, small railway, big railway, steam railway, park railway, model railway, narrow gauge railway, cart, electric car, e-car, golf cart, hand bike, pedal boat, electric pedal boat, plane, helicopter, model making, miniature making, theater engineering, stage engineering, ... .
Available accessories:
Brushless controllers, throttles, sprockes, chain blades, chains...